Integration income
Under certain conditions, when your income does not grant you a decent living, you can benefit from social support, more specifically an integration income. It is provided at a local level by the Public Social Welfare Centre (Openbaar Centrum voor Maatschappelijk Welzijn – OCMW), which offers amongst other things financial support.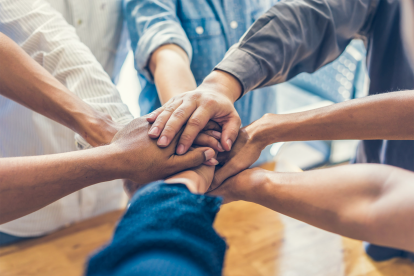 EU citizens are entitled to social integration in Belgium under the Integration Income Act. The Public Social Welfare Centre (Openbaar centrum voor maatschappelijk welzijn – OCMW) in your place of residence offers assistance if you:
are lawfully resident in Belgium and have a right to reside for longer than 3 months;
are of legal age (or equivalent);
are prepared to work (unless that is impossible);
do not have sufficient means to live a decent life; and
have exhausted all your other social rights.
Since the OCMW's aim is to help you to stand on your own two feet again, it does not simply offer you an income, but tries to help you find work, for example. OCMW assistance therefore means:
financial assistance: integration income or equivalent integration income,
social employment.
The 'equivalent integration income' is the financial assistance you receive if you are entitled to social integration, but not to integration income. The amounts of integration income and equivalent integration income are aligned with each other.
How much assistance you can receive each month is regulated by law, depending on the category you relevant for you:
Category 1: you live with one or more other people in a joint household. You may be entitled to receive the amount for cohabitants.
Category 2: you live alone. You may be entitled to receive the amount for single people.
Category 3: you support a family with at least one unmarried child who is a minor.
The amounts of the integration income and the equivalent integration income can be found on the amounts (bedragen) page of the PPS Social integration website (in French).
PPS Social Integration
Address: Centre administratif Botanique Finance Tower - Boulevard du Jardin Botanique 50, boîte 165 - 1000 Brussels
Telephone: +32 (0)2 508 85 86
E-mail: question@mi-is.be
Website: www.mi-is.be